Zulu as a tribe is very interesting with a rich culture. That is the reason why it attracts people and maintains its rich values. These values are demonstrated for different reasons and at very different times. One of the times prominent on the calendar is Reed dance or uMhlanga.

Zulu Reed Dance – King Goodwill Zwelithini
This ceremony takes place around Kwazulu-Natal where King Goodwill Zwelithini stays. Reed Ceremony is a colourful and cultural celebration that promotes respect for young women and preserves the custom of keeping girls as virgins until marriage. The occasion stands also as an educational experience and gives young maidens chance to exercise behavior before Zulu King.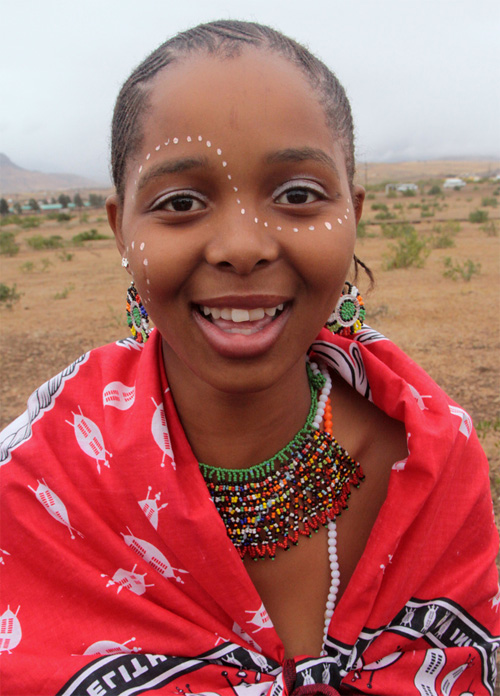 Umkhosi womhlanga – Zulu background goes back up to Nkabazwe, also known as land of origin and stands as a source of civilization. Zulu King Goodwill Zwelethini KaBehezulu is referred to as uHlanga lwezwe because it links with historical ancestors. History shows that when this tribe decided to move in the direction of the South, they moved in rafts made of reeds. This is where the phrase in isiZulu called sehla ngesilulu which means traditional boats comes from.
Statistics show that the ceremony has recorded up to 21 000 participants every September since being launched in 1984. These virgins gather at Zulu Kings Enyokeni Traditional Residence. People who come to witness are also many because the ceremony is enjoyed by many traditional leaders and citizens.
The occasion usually involves delivering reed sticks from the river, singing and dancing. It also provides young maidens with an opportunity to learn and understand the Zulu Songs; the role of leading is left to princesses. The attires worn by maidens is called Izigege and Izinculuba. This is spiced up with beadwork to display true African beauty. This procession passes by the king and lay reeds nearby in readiness for kings' speech. According to Zulu tradition, the original ancestor emerged from a reed bed, so the laying of reeds at the kings' feet symbolizes respect for the Zulu culture. These collected reeds are also used to build traditional Zulu huts and to craft the mats and baskets for which the Zulu people are famous for.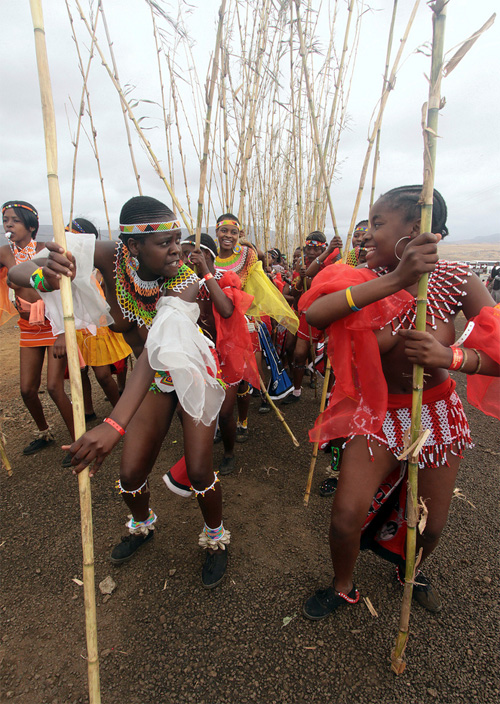 Men during this time sing songs and engage in mock fighting. The king talks mainly about Zulu culture and traditions especially celibacy before marriage. Maidens are allowed to ululate and praise the Zulu King. As a cultural gesture, the group maidens then get a name from the King to distinguish themselves from other women. Different traditional lessons are taught during this ceremony, these lessons also involve marriage and how to demand respect during this sacred institution of life.
Looking at how rich this Zulu Reed Dance ceremony is, it is not surprising that it attracts thousands of people from all walks of life and with different social status in society.